Hello Valued Clients,

It's a global world which means that marketing, recruitment and training have spread beyond our America borders.

But we're also finding more and more that the need to market in other languages in our own country is growing. It wasn't that long ago that we translated and produced a video for Wal-Mart for their California Water Blade product: Spanish language to be used to sell to the Spanish speaking market.


Our translation partner is award winning, We've worked with them for years on many retail, manufacturing and high tech projects for audio and graphic materials. Our translations go through a three step process and, especially high-tech and medical, are checked again for accuracy.
NO SOFTWARE
is used in our extensive process. Our experienced translators have knowledge of local languages AND dialects. We also offer special services such as seminars for visiting out-of-country corporate officials, or your executives and families moving overseas.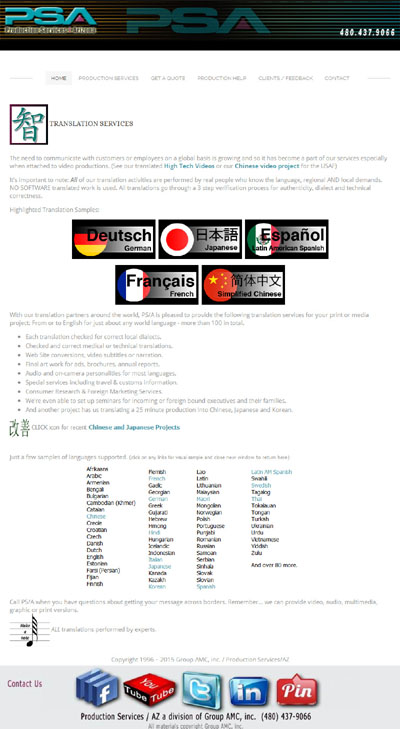 Production Services
We strive to make production elements work together.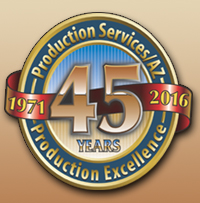 On any particular project, there are many areas that need to be addressed in order to have a complete and effective end product.
Video

Graphics

Animation
Quality music bed
Quality voice talent - or

Experienced on camera talent

And for live events:

Webcast capabilities

Quality projection
Audio & Lighting

Communications